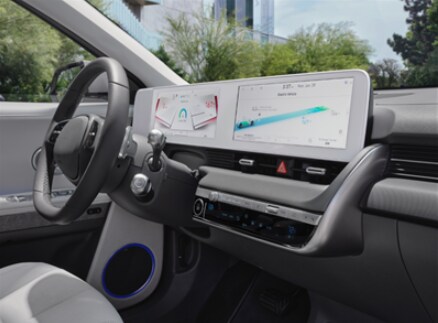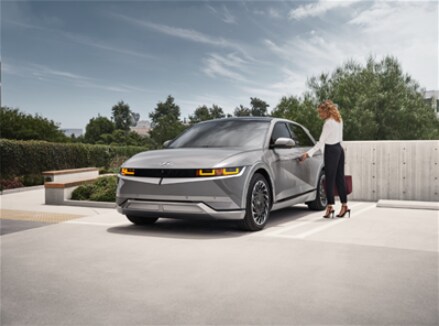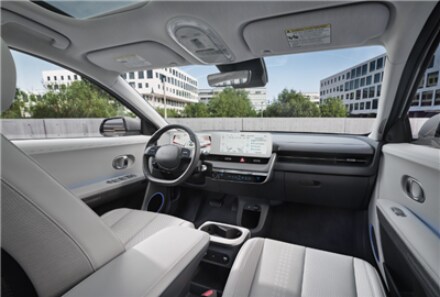 Our next electric model. Our next generation of electric.
Just one look and you know it's different. A breakthrough SUV that's the first model we've ever built to be exclusively electric. Its arrival is the exciting beginning of our new series of all-electric vehicles. Created to make waves with its unique, futuristic design, an innovative, airy interior space, and ultra-fast charging. The 2022 IONIQ 5.

We're also partnering with Electrify America to give you two years of complimentary access to the largest public fast-charging network in the US. So you can charge your IONIQ 5 while on-the-go in as little as 30 minutes-and make any charging concerns a thing of the past.
More miles. More muscle. More options.
IONIQ 5 is built on an intelligent battery platform that can be modified for different powertrain configurations. So, you can go with a rear-wheel drive option powered by a single 168kW motor with 225 hp and 300 miles of range. If you want more performance, there's HTRAC All Wheel Drive with 74kW and 165kW motors that belt out 320 hp yet still give you an efficient 269-mile range.⁠
Starring the 2022 IONIQ 5.
The 2022 IONIQ 5 makes its big screen debut in Spider-Man™: No Way Home, exclusively in theaters December 17. You even get a free digital Spider-Man™: No Way Home x Hyundai limited edition poster.

View current inventory or pre-order below!
Tell Me More About the Ioniq 5 SUV!
* Indicates a required field